Home
Hi, I'm Sylvie 🙂 Welcome!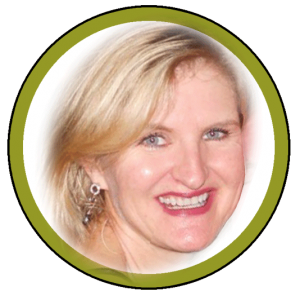 I'm so happy you're here!
Let me start with telling you a bit about me and how I came about doing what I do today.
I'm passionate about human potential, creativity, health, nature, dance, and painting – to name a few. I also speak French, English and Spanish (although my Spanish is a bit rusty 😉).
One of the things I often get asked is "How did you get started in life coaching and mind-body healing?"
In my thirties, although my life was full – I had two beautiful children, a loving and generous spouse, a successful career – I felt something was missing. I needed to find my purpose. So I went on an exploration journey – I started to meditate, paint, take yoga and Qi Gong classes, and read and listen to lots of inspiring material:  Neale Donald Walsch, Louise Hay, Eckhart Tolle, to name a few. That's when I felt a strong pull to become a life coach, and a few years later, a La Trame practitioner (a mind-body healing modality). I also started offering personalized paintings (click here for more info on these paintings.
I'm also an artist. I paint intuitively – my brush strokes and choice of colors are completely guided by my intuition. When I paint, I feel joyful, free, empowered, and totally connected to the Universe. Click here to take a look at my paintings.
Everything I've learned throughout these years has helped me overcome my own health challenges, as well as my depression and anxiety. What I discovered during this journey is that what calls us IS what we are here to do. All we have to do is listen to that call and let it guide us. When we do that, we are happy, fulfilled, generally in better health, and we unlock our full potential and use our unique skills in our everyday life.
I found my purpose:  through life coaching, mind-body healing therapies and personalized paintings, I help you transform your life into a life you love.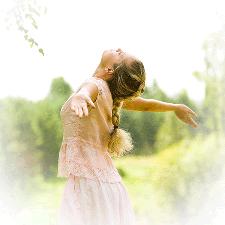 LET'S GET BACK TO YOU
There's nobody else like you on the planet. You deserve to be all you can be. You're here – on the planet – for a reason. When you're doing what calls you, you're living as your true authentic self, and your life is infused with purpose and meaning, which bring you abundance, health, well-being, joy and freedom. But since most of us have experienced traumas during our childhood or adulthood, we changed throughout the years in order to protect our true self. That means we're not living as our authentic self, not being all we can be, and therefore not living the life of our dreams.
I want to help you be all you can be and to empower you so you can transform your life and live a life you love and deserve.